"Alpha male" is a term that's been around for a while, but it's still not clear what exactly it means. The term "alpha male" is used to describe dominant males in a social group—usually the leaders. The idea is that the alpha male is in charge and everyone else follows him. Alpha males are often seen as sexually attractive by women because they're seen as being in control and having power over others.
But why do women love alpha males?
Women may find alpha males attractive because they seem to have so much power and influence in their lives. They're confident and sure of themselves, which makes them seem more independent and self-sufficient than other men might be. They have interesting jobs and make good money, which could mean that they're good providers for their families (which makes them valuable to women). They also tend to be more physically fit than other men—and those are two things that can really turn a woman on!
let's see the principles taken from the book, " Alpha male" to become a successful alpha male.
Alpha Male: How to Become the Dominant, Masculine Alpha Male?
Alpha Male Principle #1: Know about masculine and feminine:
Masculine: Men frequently want to feel strong. The characteristics associated with men are what defines something as masculine. Men constantly seek opportunities to demonstrate their masculinity, whether it be through physical struggle, verbal sparring, lifting heavy objects, opening a tight jar, or even in the bedroom.  They aim to rule and defend. They want to feel needed and like men. This is one of the reasons why men are attracted to women.
Women love to feel feminine just as much as men love to feel masculine. You are truly responsible for making your girl feminine.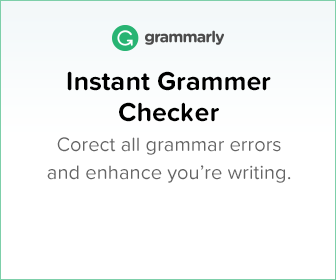 You may like: How to capture a girl's heart? 7 awesome tips!
Alpha Male Principle #2: Take the lead:
 Have you ever asked your girlfriend, "Which restaurant do you want to go to?" "What do you want to do?" "Which movie do you want to watch?"
You may believe that by allowing people to make their own decisions, you make a cool, gentlemanly impression. Well, guess what? She hates it. They not only hate it, but it is also unattractive. She could have assumed you were insecure and weak.
Women are drawn to men who take the initiative and are strong leaders. They don't want to make all the decisions about what to do and where to go. They simply want to follow a self-assured, domineering man around as he goes about living his exciting, adventurous life. However, your character became irritated when she was forced to play the male role. All you need to do is step up, make a decision, and take the lead. Put on your manly face. An alpha male, that's what you should be.
Be an alpha male. You might wonder if she has some other plan. "What if she thinks I am forcing her?" Don't stress out. There is a specific way you must approach your girl.
For instance, XXX is the restaurant of my choice. With delicious food, I bet we can have a great time. What other options do you have?
I'd love to watch this rom-com movie with you. This movie is a combination of both romantic and funny as well. Do you have any other movies in mind?
By posing the question in this manner, you demonstrate your manliness while also letting her know that you respect her decision and weren't trying to force her.
You may like: How to have a successful first date? 5 things men should know about women!
Alpha Male Principle #3: From "Hey" To "Lay":
Being an alpha male entails more than merely deciding where to go. You must assume control over everything.
Seeing an attractive woman:
When you spot a pretty woman, approach her and strike up a conversation. She won't come up to you. If you want her number then ask her. Even if she thinks you're cute, she won't come over and give you her number. She wants a feminine experience, and your masculinity will appeal to her. As the man, that is your responsibility.
Then send her a text. You shouldn't expect her to ask. You play the part. Asking is necessary. As the man, that is your responsibility.
Want to start getting more physical with a woman?
Lean on her hand. Give her a hug with your arm. For heaven's sake, don't ask her. She may enjoy it, but she won't agree. This is what femininity is. Simply carry it out. If she doesn't like it, she'll pull her hand away. Women are not usually the ones to make the first move. As the man, that is your responsibility.
Maintain eye contact, look down at her lips, then back up at her eyes before deciding whether to lean in or not. It is your responsibility as the man to initiate the kiss. She will push you as soon as you start to look down at her lips if she doesn't like it. You are lucky in your first attempt if she doesn't put up any resistance. Remember not to act abruptly and forcefully if it is your first time. Be passionate and gentle.
Guys who wait for the "just right moment" to escalate the interaction or who don't take the initiative rarely succeed in getting the girl and lose out on the opportunity. It's your responsibility as the man to lead her and take control of the situation.

You may like: 9 book genre that will reveal secrets about your crush!
Alpha Male Principle #4: Develop Unshakeable Confidence:
Do you know what a woman finds the least desirable in a man? neediness. She won't find you attractive if you are a needy person, regardless of whether you have six-pack abs or a seven-figure income. That explains why there are so many millionaires who are single. Because while a man's wealth and physical attractiveness are important, they pale in comparison to one thing, which is confidence.
Women find the confidence to be the single most attractive quality. Your masculinity and ability to hunt buffalo and defend her from tigers are displayed by your confidence. The opposite is shown by insecurity and neediness. You're a weak, submissive guy who won't give her the best chance of surviving the harsh evolutionary conditions our ancestors lived in, and thus won't give her the best chance of passing on her genes. Confidence is king.
Because of how weak and weak-willed you are, she won't have the best chance of surviving the difficult evolutionary conditions our ancestors faced and, consequently, of passing on her genes. Confidence is paramount.
 Okay, I hope you now understand the significance of confidence. But how would you display it? Here are some examples.
Don't be afraid to disagree:
The biggest mistake is that most men blindly accept the arguments, even when they don't agree with them. Don't be afraid to disagree. They fear that if they express their disagreement, she won't like them. However, did you know that women can feel it too? She is aware of your true level of agreement. She might consider you weak if she learns the truth. So feel free to argue against what she has to say if you so choose. Always remember to handle it coolly.
Women may occasionally use questions to put you to the test. How many girlfriends do you have? Who was that girl you were talking to? Stay calm and confident in this situation. Keep your composure as you respond. Showing confidence will help her realize that you weren't trying to hide anything or do anything you regret.
Show resolve. Clearly, take the initiative, and take charge of the situation.
What [your male role model, such as James Bond, Julius Caesar, etc.] would do in this situation is a good question to ask yourself whenever you are unsure of how to react. A better alternative is to think about what your most confident self would do.
Show your confidence by acting like the man you look up to; acting decisive and in charge; and not being afraid to disagree. You should also resist the urge to become defensive or insecure when she puts you to the test.
You may like: 5 fairytale games that would make your relationship strong
Alpha Male Principle #5: Lift and Dress Well:
It's not what you look like, it's how you make her feel.
Women and men are distinct from one another. Men are drawn to women primarily because of their physical attractiveness. whereas men's physical attractiveness has less of an impact on luring women. That's why you were surprised to see attractive girls dating ordinary boys. So what is the point of building muscles and looking stylish?
Women aren't attracted to guys with big muscles and flattering clothes in the same way that guys are attracted to women with luscious legs. Women aren't attracted to big muscles, they're attracted to how those big muscles make them feel. The muscular body makes you feel powerful and confident. And guess what? Women are biologically hardwired to feel an intense attraction to confident, powerful men. The same is true of dressing well. When you have bulky muscles and nice clothes, you appear 10X more strong and more confident, which increases your attractiveness to women by 10X. It explains why the majority of alpha males are athletic and well-groomed.
You may like: 7 Proposal ideas stolen from fairy-tale for the best proposal
Alpha Male Principle #6: Be Exciting, Mysterious, and Unpredictable:
How to be the Man of Her Dreams?
We all have a mild inferiority complex as humans. When you see a hot girl, you automatically think of her as the most incredible, awesome person who has ever lived. She may seem to be leading a remarkable life to you. But in truth, she leads a miserable or dull life.
Dark, mysterious men have a strong attraction to women. They create, in their minds, a fantastical world that is far beyond anything that reality could ever hope to match. The more appealing you are to her, the less she knows about you. That's how easy it is. Keep your mouth shut. Be evasive, create a sense of mystery, and don't reveal too much about yourself so she can use her imagination to fill in the blanks. Be a mysterious guy.
You may like: 9 lessons for strong relationship – Getting the Love You Want!
I hope this article helped you to become the alpha male you always wanted to be. If you want more articles from this book, let me know! You can also buy it here!