The most beautiful thing about a girl is her heart. And if you want to capture that, then you need to know how to engage her heart and make her feel like she's the center of your world. The best way to do that is by making sure that you're doing things that matter to her—and not just things that you think are going to make her happy. With the help of the book, "What Women Really Like in a Man," we are going to discuss how to capture a girl's heart.
This book is a great read for anyone who wants to know how to capture the heart of a girl. It gives you ideas on how to talk to her, make her laugh, and make her feel special. If you want more advice on what to say and do when it comes time for a first date, this book is a great place to start.
So, what are some ways you can show your girlfriend how much she means to you?
1. Self-Confidence, Not Arrogance:
Women prefer confidence over arrogance. These two things are frequently confused by men.
Self-confidence: A man with confidence takes control of the situation and behaves appropriately. He never shows his strength to everyone, such as a waiter, a security guard, or a maid. He is sensitive to the needs of his girlfriend. He shows respect for others. When he is right, he asserts himself in difficult situations without being rude.
Arrogance: An arrogant man talks about himself and doesn't give a damn about other people. He shows his strength to weak people. He doesn't pay any attention to the wants and needs of his women. He tries to act bossy for ridiculous reasons and around people in an effort to establish his authority in every circumstance.
You may like: How to have a successful first date? 5 things men should know about women!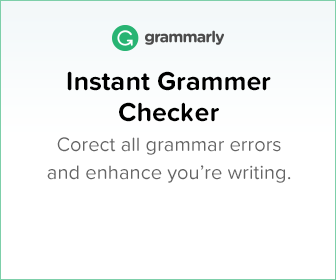 2. Leadership, Not Control:
Leadership: You don't necessarily have to be a leader in your workplace to be a leader. It demonstrates how you treat your girlfriend. Being confident and this go together. Women benefit from feeling secure and knowing that they can count on him to protect them in any situation. It's a very fundamental, instinctual need in women, and it has a big impact. I'll use the following as an illustration:
Imagine that your girlfriend asks you to accompany her to a car dealership so she can purchase a car. She will probably become dissatisfied if you go there and sit quietly while making your girl handle all the business. She expects that you will negotiate. She expects that you will negotiate. Even if you don't know anything about the product, you can still make a statement about it by investigating it online.
Another illustration would be asking for a table when entering a restaurant and speaking with the hostess. Wherever you go, take the lead. Don't let your girl engage in all of those activities.
Understanding the distinction between controlling and leading is crucial. When you take the lead, you make suggestions for a date but let her make the final choice. If you're a control freak, you'll probably insist on doing whatever you want, whenever you want. Avoid falling into that trap, or you risk losing a great girl because of your own negligence.
You may like: 9 book genre that will reveal secrets about your crush!
3. Little things matter:
Men tend to be less emotional than women. More so than men, they do give attention to details.
Examples include asking about the temperature in the car, carrying her bags, opening the car door, complimenting her on her good qualities or a stylish outfit, and delivering flowers to her.
It might not be much. Did you know, though, that women never accept these small gestures from other men? Other men's flowers are never something she anticipates. She doesn't give her handbag to any other man. She expects it from you because she believes in you and loves you. Avoid being the person who ignores its importance. It is crucial!
Keep in mind that women and men relate differently. For women, something that may not be important to men may be very important to them. Making her happy doesn't require a Rolls Royce, but the little things you do will pay off in the long run.
You may like: 5 fairytale games that would make your relationship strong
4. Be a good listener:
Women rarely share their feelings with others. Even with her mother, she sometimes had communication barriers. However, her man is the only one to whom she can and wants to express her feelings. Just pay attention to her; it might be a silly, simple problem. Make her talk about anything that comes to her mind. Be patient while you listen. You are not required to solve her problem just because she tells you about it. You only need to listen to her without passing judgment. She will feel lighter once she has finished.
After that, refrain from passing judgment. Instead, show her some affection by saying things like, "Yeah, that must be hard," "You must be tired," or "That must have been painful. Tell her you are aware of her situation. This will make her grateful for your presence in her life. Then provide your suggestions, and most importantly, assure her that you will always be there for her.
You may like: 7 Proposal ideas stolen from fairy-tale for the best proposal

5. Respect Women:
When women criticize men, it offends men. They become uncomfortable and inferior as a result. It also holds true the other way around. Regardless of how much you adore your girl, if you are constantly complaining about women in general, she may begin to believe that you feel the same way about her. Don't, therefore, label women as catty, bitchy, jealous, or gold-digging. This will only demonstrate your complex regarding women. Men who respect and like women are popular with women. There are certainly bad women out there. The one thing to understand in this situation is that character has nothing to do with gender.
If every woman in the world turns out to be evil, it won't matter unless you have a nice, loving girlfriend. For the sake of your girl, you should learn to respect women. Because she is a woman! Don't say anything else to undermine her self-esteem as a woman. Because she cares more about you than she does the rest of the world. Whatever you say should inspire her with self-assurance and cheerfulness in her femininity. Don't hurt your precious girl for the sake of other women.
You may like: Top 10 romantic ideas inspired by popular novels
6. Create Magic:
Our lives are filled with a lot of stress and issues. It's crucial for both of you to create a magical moment. A magic moment is something unforgettable that you can use as an opportunity to forget all of your worries and the entire world. She will be yours forever if you can summon up a special moment at that time. Let me give you a few examples of magical moments.
Take her to the beach following your first dinner. The moon reflecting in the water, the waves splashing on the sand, the smell and sound of the ocean, and the moon are all completely amazing to you both. It is magic. You don't even need to talk. Simply give each other a warm embrace and take in the view silently. Enjoy the moment while holding her hands, or playfully splash waves in her face. There are countless options available to you. You just need to create a magical moment. These tiny interactions are what really build a bond. You wouldn't believe how much it turns on women. This creates chemistry and demonstrates your genuine interest and care for her.
You may like: 10 valuable lessons to listen – Men are from Mars, women are from Venus
7. Surprise Her:
Not all surprises require a significant financial investment. Give small surprises often rather than a large one once a year. She feels admired for doing it.
Consider these things:
Surprise her: Send her a simple greeting card or flowers. The alternative is to write your own love letter. Write letters expressing your feelings about her, including how important she is, how much you love her, and how meeting her changed your life.
Prepare a meal for her: Why don't you cook a surprise dish for her? As you already have YouTube in your hands, you don't need to ask others for guidance. Bake a cake or prepare some dessert and surprise her.
Surprise visit: Imagine someone ringing your doorbell unexpectedly, and you might wonder, "Who the hell is here?" But when you opened the door, you were shocked to see your life's love. Isn't that amazing? Why don't you give it a try with your girl? Buy some flowers or chocolate and dress up neatly. Go ahead and surprise her.
Remember: For all the men out there looking to strengthen their romantic relationships, here is an extraordinary tip. It simply involves recalling the minor details she mentioned. She might say that she longed to purchase this book or handbag, or that she loved to travel to a particular location.
If at all possible, look through her wishlist or add it to the cart in the shopping app and gift her something unexpected. She will love you unconditionally if you fulfill her desires without even asking her.
You may like: 9 lessons for strong relationship – Getting the Love You Want!
By the end of this book, you'll have a good idea of how to capture a girl's heart and make her yours. You'll understand what she wants in a relationship, how to be confident about it, and how to avoid pitfalls that could derail you before you even get started.