Are you nervous about your first date? Are you a guy who is looking for love? Do you have relationship problems? If yes, then you are in the right place.
When it comes to women, they're hard to read—so we're here to help you out! This article will cover what women want, how to talk to a woman, and some tips for first date that's sure to get you where you want to go. These ideas were taken from a book called, "Dating Advice for Men".
1. Why do nice boys end up single?
Women always want a gentleman when they need one. What does that type of person mean?
Here's an illustration:
Imagine On Sunday night, you were watching your favorite television show. Now your wife or girlfriend approaches you and requests you to switch the channel so that she can watch something else. What will you do immediately?
 There are 3 possibilities here:
Change the channel and watch her favorite show.
Give her the remote and then move on to something else.
Ask her to wait until the show is over.
You have these three choices. If you selected option a or option b, then congratulations; you were a gentleman. Sadly, it was the wrong choice.
Shocking? Yes, it was true. If you behave in this manner, she will dislike you as she will sense only your weakness. No woman wants a weak man, regardless of how gentlemanly he is. Why so? She will not respect you if you are weak. She cannot love you if she does not respect you. Do you still desire to be a gentleman? We now know that this (I want a gentleman) is a lie they tell themselves and others.
Who are most girls attracted to? It is undeniably men who are strong, dominant, and purpose-driven. Remember that dominance and rudeness are not required in all situations. There are times when you must make sacrifices for your bae.
You may like: 9 book genre that will reveal secrets about your crush!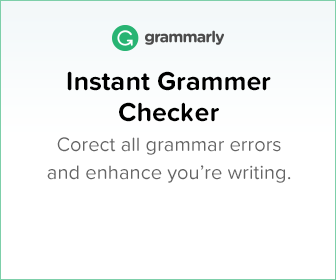 2. Beta Males vs. Alpha Males:
Alpha males are attractive to women. What are alpha and beta males? Let me explain.
a) Alpha males:
Above all, an "alpha male" is a leader.
He is, first and foremost, a leader of himself.
Then he's a leader of others.
b) Beta males:
Be honest with yourself and determine how many of the following characteristics you possess:
You're a people-pleaser.
You enjoy pleasing people and despise being disliked.
You dread and avoid stressful situations.
You are generally insecure.
You use morality, kindness, and virtue as an excuse to avoid taking risks.
You are constantly second-guessing your life path.
You adjust your views to align with those of others (especially women you like) Thankfully, there is a solution to this issue. You must shift from beta to alpha characteristics. How so? It's simple to do. You should determine the purpose of your life.
You may like: 5 fairytale games that would make your relationship strong
3. Finding Your Purpose:
A woman will be drawn to a man who has a clear life purpose. If your goal is to meet a nice girl, you will never succeed. The reason for this is that, if it were your goal, you would go above and beyond for a woman and adopt a gentlemanly attitude that is never attractive to women. She might think, "Oh, what a good man he is; he'll get a pretty girl." However, she won't find you attractive.
How do you discover your purpose?
Take some paper and write down how you want to live if money is no longer an issue. Imagine being debt-free, not having to work, and having enough money to accomplish anything you want in life. What would be on your list if money weren't an issue? By doing this, your goal will be simple to find. Once you've discovered it, pursue it. You will meet a real woman.
However, you'll continue to be weak if you're cut off from your mission. You'll experience an absence of all meaning and power. You won't be able to penetrate the entire world, and you most certainly will not be able to penetrate any women any time soon. Don't put yourself in such a tough spot. Discover your purpose. Start now.
You may like: 7 Proposal ideas stolen from fairy-tale for the best proposal
4. What Women Really Want:
Why are there so many unhappy marriages and relationships? What causes the yearly rise in the divorce rate? For the sake of their families, some couples continue to be in unhealthy relationships. What caused all of this? Misunderstanding is the reason. Men are never fully aware of what women really want.
A woman will never express her desires if you ask her. How many times have you heard a woman say she wants a kind man who treats her well and entertains her, only to discover that she gets the exact opposite? Women have a general idea of what they desire, but what they are actually attracted to is entirely different.
What do women actually want, then?
You once more look to science to provide a trustworthy response. Psychology has discovered that women have three basic needs in life over the past century and more:
To feel psychologically secure.
To feel physically protected.
And to feel materially provided for.
Making a woman happy for the rest of her life is as simple as "basic math." If you can make her feel all three, she will love you forever; if you can't, she will only see you as one of many options, probably not the best one.
You may like: Top 10 romantic ideas inspired by popular novels
a) To Experience Psychological Security
Every woman needs psychological feelings of relaxation. You should be able to earn the trust of women. . In other words, she needs to be led by a strong, focused, dominant guy who has complete control over his passions. What can you do to reassure your girl?
You just need to be a man. How?
Never show weakness, unless you're at a funeral.
Never kneel down or beg.
Never give a woman control over your fate.
Live out your life's purpose and your core principles. She will follow you if she loves you.
Never feel threatened by your responsibilities.

b) To Feel Physically Protected:
Unbelievably, women frequently experience insecurity in society. Women have always been the physically weaker sex throughout our history. They have historically been preyed upon by wild animals, hostile tribes, and evil people. Because of this, being protected by a strong, capable man has always been the ideal situation for a woman. This man ought to be strong and capable of defending her and her kids. Of course, women are much less likely to be in danger today than men. But keep in mind that this is a biologically instinctual need. Women still need to see that "killer" in you. You can demonstrate this "killer instinct" by eagerly defending your family from societal dangers.
c) To Feel Materially Provided For:
Not all women are gold diggers. A good thing would be if she used your money to raise your children. It's not a good thing if she only spends your money on herself. Find a way to earn much more than your family needs while maintaining control over your finances.
You may like: 10 valuable lessons to listen – Men are from Mars, women are from Venus
5. Tips for first date:
a) I'll begin with a situation from the real world:
In 2011, the University of Virginia presented a selection of four randomly selected male students to a sizable group of college women. Do you know what the researchers found?
The men were least drawn to the girls who had a passing interest in them.
The guys who liked them a lot drew the attention of the women more.
Women were most drawn to men whose feelings they were unsure of.
It turns out that a woman will wonder about you more if she is unsure of how much you like her. She becomes more drawn to you as she wonders more. They must experience feelings of wonder and awe.
"When will he give me another call?"
Is he really into me?
Be mysterious. Be a riddle for her to solve. She will be attracted to you more, the more mysterious you are about your true intentions.
You may like: 9 lessons for strong relationship – Getting the Love You Want!
b) When you're doing the talking on the date, here are a few things to NEVER bring up.
Never brag about your wealth. Never mention your wealth, cars, branded things, or anything else in an attempt to impress her.
First of all, women won't like it because it's approval-seeking.
Furthermore, she thinks that "I am not a gold digger."
Don't discuss the second date while on the first one.
Don't express that you were totally into her. Keep it as a mystery.
Never talk about your past relationships.
c) Should You Compliment Her during first date?
The answer is yes. but it should be genuine.
Don't tell:
You were the prettiest girl in the world.
You are the next Miss Universe.
Don't exaggerate it.
Tell her:
This color suits you well.
I appreciate how you resolved your problems.
d) How to Keep the Date Interesting:
The 30/70 rule applies here. You need to speak only 30% of the time; the other 70% must be made by her. Why? Because a girl will trust you more if she talks to you more and opens up to you more. She will be more likely to fall in love with you if she trusts you. How can I get her to talk? Simply ask some interesting questions.
Here are some examples of suitable inquiries:
What would you do with your life if money were not a concern?
Tell me an interesting fact about yourself.
Give me three positive traits about yourself that you're most proud of, besides your appearance.
When she says something ridiculous or obviously false, you should also call her out on it. Make fun of her for it, but respect her for who she is. This gives her the confidence and sense of trust that allows her to be exposed to you even though she knows she can't fool you.
e) Here are a few things you should not do on the first date:
Don't take her to dinner, coffee, or a similar situation where you just talk and do nothing else.
Don't take her to a concert or a movie. In some ways, these can be worse than "sales pitch" date because you can't even talk because it's too loud.
Don't take her on a lunch date; that's a straight path to the friend zone.
Instead, your goal is to give her a date experience that has two elements:
It gives her the opportunity to see you as a confident guy.
And it's a shared experience like you were "partners in crime."
f) Where to take her for date:
If she loves animals, take her to a zoo.
If she is intellectual, take her to a museum.
If she needs a break, take her to a comedy show. She'll associate the laughter and good feelings with you.
Make it a memorable experience no matter where you take her for date.
You may like: Successful marriage – 7 valuable Principles for Making Marriage Work
If you've found this article helpful for date a women and would like to read more about relationships, I recommend reading this book, "Dating Advice for Men".