The New Science of Love: We're all aware that the world is a very different place than it was when we were growing up. When we were in school, we had to memorize our timetables and learn basic science so we could keep up with the fast-moving world around us. Now, thanks to technology, we can do just about everything without ever having to leave our desks! 
But sometimes it feels like there are still some things that don't make sense. Why does it take so long for your favorite pair of pants to dry after you hang them on your clothesline? Why does the ice cream in my freezer taste so different from the ice cream in your freezer? And why does love feel like such an uphill battle?
Well, today I'm going to talk about one of those things—and it's not just any old thing: The New Science of Love. We've all heard the saying "Love is blind," but what happens when you fall in love with someone who isn't necessarily as great as they seem at first glance? Do you stop caring about them? Or do you even try harder because that's what's expected of you in a relationship?
 Well, let me tell you something: love doesn't have to be blind or frustrating! You can strengthen a new relationship by learning about "the new science of love," which is taken from the book called, "Your Best Love."
1. How Does the New Science of Love Work?
It was a part of you from birth. It has existed for at least as long as we have existed as a species. We all know, on some level or another, what is stated in The New Science of Love, which has been developed over the last few decades with careful research and cutting-edge technology. Because we are social beings, we depend on one another. Unfortunately, we don't appreciate the value of relying on one another.
You may like: How to have a successful first date? 5 things men should know about women!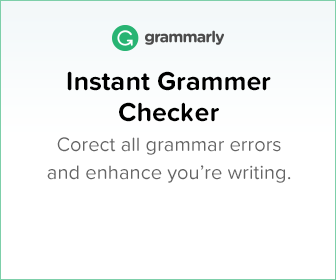 2. How we've gotten love all wrong:
According to the new science of love, relying on your better half will make you happier, healthier, and more successful. We were taught to be self-sufficient. Most of us are taught not to rely on other people. The best thing is regarded as being independent. People who are dependent on their wives or husbands and are needy are criticized.
People say:
Why are you depending on him?
Don't think she is your entire happiness.
Don't rely on her. If she wants to go, then let her go.
Yes, I can live without him.
We believe that we ought to be independent. right? But it was entirely wrong.
According to the new science of love, these beliefs are making us physically ill, depressed, and stressed out more and more. Love used to be difficult to define, but the New Science of Love has helped us understand that it ultimately revolves around genuine and secure emotional connections with others.
You may like: 9 book genre that will reveal secrets about your crush!
3. Effective Dependence for Successful Independence:
Do you agree with those who say that relying on others is a sign of weakness? According to the New Science of Love, relying on another person makes us more capable, secure, and independent. Additionally, according to the new science of love, it's not healthy to accept total solitude. When we can breathe a sigh of relief into the arms of our loved one at the end of a difficult day, we are strengthened to face another day and grow stronger as a result. Being effectively dependent on at least one other person is a basic requirement for being independently successful.
You may like: 5 fairytale games that would make your relationship strong
4. What You Must Do to Achieve Your Goals:
In general, we manifest our thoughts. It is more likely that we will succeed if we have a clearer understanding of our end goal. You need a crystal-clear picture in your head in order to achieve your goals. You may be surprised to learn that your brain cannot tell the difference between what you imagine and what is actually happening in the world.
For instance, a study involving weightlifters found that the same brain patterns that were activated when subjects lifted heavy objects—often hundreds of pounds—were also present when subjects merely imagined doing so.
Another example: When I say, "Imagine a pink elephant," you start to picture it. The way your brain works when you visualise a pink elephant is the same way it works when you see the pink elephant in person.
For this reason, it is asserted that visualisation is a key technique for accomplishing objectives.
You may like: 7 Proposal ideas stolen from fairy-tale for the best proposal

5. How does this relate to your relationship, then?
Before you can achieve it, you must have an idea of your ideal relationship. Furthermore, it would be difficult to imagine a perfect relationship if you have never been exposed to one. We thought that we shouldn't require another person in order to be happy. This is the point at which our brand-new science of love alerts us that our conception of love is completely flawed and that we are out of touch with our true needs. It's crucial to alter your brain's perception of love.
We trick our minds into thinking we can be happy without the help of others. The reason is that there aren't many couples that serve as role models. .
We consider relationships to be difficult. We feel that solitude is preferable. The number of divorces increases each and every year. Couples today are intolerant of one another and believe that a divorce will make them happy.
You may like: Top 10 romantic ideas inspired by popular novels
Fix Your Blueprint for Love:
Your blueprint for love needs to be fixed. You must acknowledge the necessity of having at least one reliable, secure person in your life. And it's crucial to understand that this is attainable for everyone. We all have the right to feel secure and "attached" to someone. The New Science of Love emphasises how crucial these needs for safe relationships with others are for both adults and children.
You may like: 10 valuable lessons to listen – Men are from Mars, women are from Venus
6. The Science Behind the New Science of Love:
Love has been the subject of some scientific research. I really hope you enjoy it.
Does true love really last?
Love endures on a neurological level, which is supported by science as well. Brain scans of happily married couples who report that their love is as intense as it was when they first met resemble those of young couples. Who says that genuine love cannot persist?
What occurs when we hold hands with someone we care about?
The pain and fear are lessened by holding the hands of strangers.
The fear and pain are reduced even more by holding hands with a life partner. Our pain response may be mediated by a strong relationship with someone we love. The women's brains lit up once more with pain and fear as soon as they held the hands of their partners, with whom they were in troubled relationships. Our brains code a distressed relationship as dangerous, so instead of shielding us from fear and distress, it amplifies those feelings.
This demonstrates how having a safe relationship and receiving safety cues from a loved one literally alters how our brains view the outside world.
You may like: 9 lessons for strong relationship – Getting the Love You Want!
7. The Chemistry Behind the New Science of Love:
I'm sure you've heard about the chemicals our brains release during an emotional state of love. "OXYTOCIN" Have you previously heard of it? You'll feel better when you're with your loved one or even just thinking about him. Other substances, like dopamine—also referred to as the "pleasure chemical"—are linked to addictive behaviours (think: it feels so good, I can't stop doing it). Researchers are still learning more about the roles of other chemicals in love, such as vasopressin and endorphins. It's crucial to remember that these substances do more than just make us feel good; they also maintain our health.
 The New Science of Love is actually a science. For instance, it is evident that oxytocin can reduce stress. One's likelihood of developing various illnesses increases with their level of stress. Simply put, oxytocin is a powerful immune system booster.
Oxytocin helps you feel accepted, loved, and respected in addition to lowering stress levels, enhancing immunity, and maintaining good cardiovascular health. Increased optimism and higher self-esteem are related to higher oxytocin levels. It is linked to greater generosity and interpersonal trust. Postpartum women with higher oxytocin levels were also found to be less likely to experience depression than women with lower oxytocin levels.
You may like: Successful marriage – 7 valuable Principles for Making Marriage Work
Here are just a few activities that have been shown to help boost oxytocin:
Increasing oxytocin is as simple as hugging or holding your partner's hand. Being physically affectionate is crucial, therefore.
Together, you should watch a stirring film. As a result of our ability to relate to the characters, our oxytocin levels increase during emotionally gripping movies.
sing a song or perform a couple dance. You can make it romantic, entertaining, or whatever you want. All you need is a connection.
Work out with your partner rather than doing it alone. Invite your partner to join you. It will deepen your bond with the person with whom you are working out.
Do something scary with someone—this will strengthen your connection through the release of oxytocin.
Daydream about your partner—there has been research that shows oxytocin is released when we just think about our partners when we have a good relationship. What could be easier than that? Just focus on the positive things that come to mind, such as how much fun you two were going to have on your vacation.
These are just a few examples of how to increase your oxytocin.
I hope you have found it helpful and are able to apply what you've learned in your own life. If you want to learn more about this book, let me know in the comments, or you can purchase it here, "Your Best Love."