Some of us have been married for years, and some of us are just getting started. But no matter what your stage in life is, you can learn to make your husband smile. Making your husband smile is a great way to show him how much you care. Here are some tips from the book, "52 ways to wow your husband" on how to do it:
1. Recharge box:
How do you interpret the word "romantic"? Everyone has a unique romantic inclination. As an illustration, some people find romance in couple dances, while others find romance in watching romance films. Do you know what appeals to your man as romantic? A woman who will lessen her stress is what men find romantic! Yes, he may have experienced a busy day filled with issues, obligations, stress at work, traffic, dealing with rude customers, and much more.
Imagine a day in a man's life. All he really needs is some sort of release. He merely desired to leave the busy world behind. So, he favours the recharge box. His recharging station could be the TV, a newspaper, a computer, a basketball court, a library, a garden, a kitchen, or a bedroom. Each and every man has a unique type of recharge box. You just need to locate your man's recharge box. Yet how?
Here are a few methods to find this important information:
1) What does he do if given thirty minutes of idle time?
2) Where would he like to go if given a day off?
3) What does he do now when he's stressed?
4) What does he watch on television to unwind? (Sports? Movies? Adventures?
This will help you find your men's recharge box. Additionally, avoid pressuring your men during their week off. We women have already prepared a specific "to do" list for men. It could be a movie, an event, or shopping, etc. If you insist on being treated that way, he might start to see you as a mother or a boss instead of a wife and lover.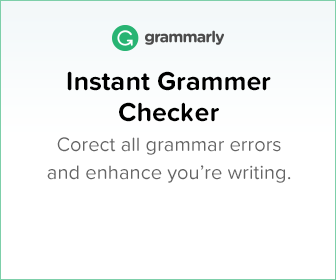 When a husband is pressured to perform too many tasks that he dislikes, he emotionally exhausts himself and starts to drift away from his wife. Do not then push him over. Try to complete the work by yourself by purchasing it online. Don't take his patience for granted. He'll burst out one day. Simply tell him one day, "Today is your day; do whatever you want." What do you think he might do? He could eat his favourite food, take a long nap, and watch his favourite movie. Don't think too hard. All he needs is some rest and relief.
You may like: How To Become A Successful Alpha Male? 6 Principles To Attract Women!
2. Say yes:
How many times have you rejected requests from your husband? It's possible that you've been saying no for so long that your husband is now hesitant to ask you for anything. He might be so uncomfortable with your dependable no responses that he doesn't even ask for something or extend an invitation. It's time to stop saying no to things completely.
You need to realise that your husband loves you and wants to spend as much time with you as possible. Just consider the things you've told him no to. It could be a joint workout, a fishing trip, a sporting event, or anything else. Be his friend, his buddy, his pal, and his lover, and enjoy agreeing to all of his suggestions. Say yes if what he asks you to do is not unethical, prohibited, or dangerous to your life. Say "yes" with all your heart and enthusiasm!
You may like: How to capture a girl's heart? 7 awesome tips!
3. New attitude:
Every woman should be aware that her husband is not a therapist. He's here so you can have a happy life together. Stop bothering him with all your worries and sorrows. There are times when you feel depressed, people are rude to you, you become irritated, and things happen. The occasional feeling of sadness is completely acceptable. However, being pessimistic is not advised. Be appreciative of what you have. Avoid comparing your life to others'. Stop being negative. Never allow anyone to bring you down. Be an upbeat woman.
Your husband would become frustrated if you were constantly depressed. Go through books on positivity. If you don't have time to read books, look for encouraging articles or enrol in some counselling classes. Happiness comes from within. If you choose to be happy, you can be happy no matter what happens. Otherwise, your life will be a complete disaster. Don't lose your husband because of your pessimism. You have a lovely husband. What else do you need in your life? For him, your happiness is essential. So never let him down with a horrible attitude. Be thankful for everything. Be a positive woman. He will love you and be grateful to have you in his life.
You may like: How to have a successful first date? 5 things men should know about women!
4. Small things:
Even little things matter. Men enjoy the little things just as much as women do. Finding those minute details that matter to your husband is the hardest part of this situation. Start noting the little details about your man and his preferences.
What is his preferred method:
Food?
Aroma?
Office pen?
Cologne or body lotion?
"Tool" or "device"?
His favorite clothing company?
Sporting products company?
Beverage? or restaurant?
Make your husband's day by turning these little things into a big wow. All day, perform a series of small deeds of kindness and care. Bring in the newspaper for him; make his favorite coffee or breakfast; deliver his favourite snack to his workplace or meet him for lunch at his favorite restaurant; bake his favourite cookie or dessert; prepare his favorite meal or late-night snack.

Discuss his preferred subjects with him, sit next to him while he watches a preferred TV show, or plan to engage in one of his preferred pastimes. Continue noticing those tiny details and seeking out fresh approaches to appreciate, celebrate, and fulfil them. Let your love grow stronger by allowing the little acts of devotion to have a big impact.
You may like: 9 book genre that will reveal secrets about your crush!
5. Intimacy:
What exactly impresses men? What experiences have had an impact on your man's mind and heart over time? Happiness. You must inquire in order to learn what your husband's particular sweet spot is because everyone's tastes differ. According to research, memories that leave enduring memories in our minds are what make us the happiest and are most memorable in the brain. Our minds and hearts are forever changed by the special moments we share. Consequently, if you want your man to remember you and discover more about you, surprise or impress him! What would surprise your husband the most?
Driving at night.
Going to a museum.
Going to the zoo.
Trying different restaurants.
Playing romantic games
Find your husband's bucket list, whatever it may be, and make it happen. Your husband should be questioned about what would impress him in the bedroom as your second assignment. Then pay attention. You should explain to your husband that this is just a brainstorming session and that not all of the ideas will work.
This gives you the freedom to surprise him by making things exciting and unpredictable, as well as the freedom to adhere to the boundaries of your sexual preferences. If you want a date that will be remembered for all the right reasons, create an experience by involving all five senses—touch, taste, smell, sound, and sight.
Become a detective and, over the coming days, while you are separated from one another, keep a record of the responses to inquiries like,
Honey, what is your favourite scent?
What genre of music would you like to listen to this evening in the car?
Name your three favourite comfort foods.
Which item of clothing in my closet would you choose if you had to choose just one item based on texture?
Sweetie, what would you like to see when we go on vacation?
Try to make the date memorable by first surprising him with an activity outside the bedroom, then incorporating all of his favourite things behind those bedroom doors as the unexpected dessert.
You may like: 5 fairytale games that would make your relationship strong
6. The surprise:
Many men appreciate the word "surprise" because it implies that things have not become stale or routine. So, plan a big surprise for your husband and astonish, astound, amaze, flabbergast, stun, and blow him away!
You'll need some information to impress your man, so put on your thinking cap: What is his long-term goal?
Who or what does he enjoy watching on television?
Where are those special places from his past located?
Where has he always wished to travel?
What activity gives him the most energy?
Has he ever desired red-hot monogamy?
The invitation is the most important part of the surprise. Here are a few suggestions:
Sprinkle some red silk-heart all over his desk. Put a note on his desk indicating your plans for the evening.
Make a hotel reservation without telling your husband and surprise him. However, before making any plans, you should be aware of his plans. Whether he has an important client meeting or anything else.
According to a commonsense study, women who started their days by saying "good morning" to their spouse had better days than those who didn't. How many different ways can you imagine impressing your man in the morning?
Kiss him and smile as you rouse him.
Use foreplay to gently rouse him.
Make him a cup of coffee in bed.
Provide him with breakfast in bed.
Make a note on the mirror while he's in the shower.
Shower with him.
Give yourself a morning massage.
Help him find what he needs.
Send him a text message with a greeting. Exercise together.
Go for a morning walk. 
You may like: 7 Proposal ideas stolen from fairy-tale for the best proposal
Hope this article helped you to impress your husband. If you need more from this book, let me know. Or else you can buy it here. Have a happy marriage!